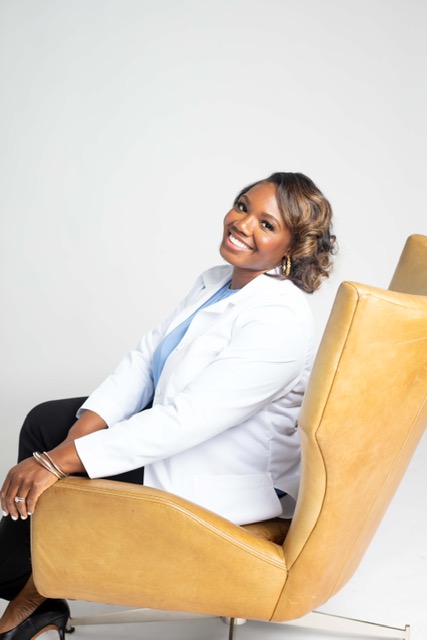 Dr. Janeice Wooten-Kerr
Dr. Janeice Wooten-Kerr has been practicing dentistry for over 14 years. With the passion to empower patients, she provides insight into the importance of good oral hygiene, proper dental care in the home, and regular dental visits. She believes that having a healthy smile impacts many aspects of a person's life including their self-esteem, interpersonal relationships, career prospects and quality of life. She understands that many people experience dental anxiety, and they fear visits to the dentist. Therefore, the core of her practice is to create a calm and peaceful atmosphere for a positive and exceptional patient experience.
She is licensed to practice dentistry in several states, and she often travels to take continuing education courses to sharpen her skills as a dentist. She is eager to apply her wealth of knowledge to address the dental needs of her patients at Serenity Smile Care as she now calls the Louisville, Kentucky/ Southern Indiana area her home.
Dr. Janeice, a Detroit, Michigan native, graduated from the University of Michigan-Ann Arbor with a Bachelor of Arts degree in Classical Civilizations. In 2008, she obtained her Doctor of Dental Surgery (DDS) degree from the University of Detroit Mercy School of Dentistry where she learned about the connection between oral health and overall health. With a goal in mind of gaining more experience with advanced dental procedures and working with medically compromised patients, she completed a General Practice Residency (GPR) at the Detroit Veterans Affairs Medical Center the following year.
Although Dr. Janeice loves practicing dentistry and feels blessed to be working in her calling, she lives a well-balanced life. She enjoys spending time with her husband, family, and friends. Traveling, exercising, cooking, and trying new restaurants fulfill her life as well.
Call the office today to schedule the dental appointment that will have a positive impact on your life!